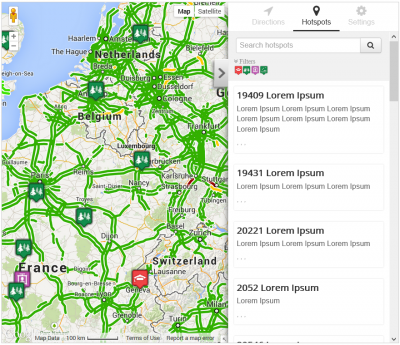 After a lot of months of work, Hotspots 4 has been finally released. I have blogged in the past about the changes that are comming with this release (if you want to understand the reasoning behind the new frontend UI, make sure to read that post) and since I don't like to repeat myself, this time we'll do something different! We are going to make an image heavy post :)
What's new in hotspots? Here are few of the most important changes.
1. New frontend UI! No infowindows! No more cluttered category icons & buttons! Everything has been integrated in the new slick menu!
The information about each Hotspots is right in the menu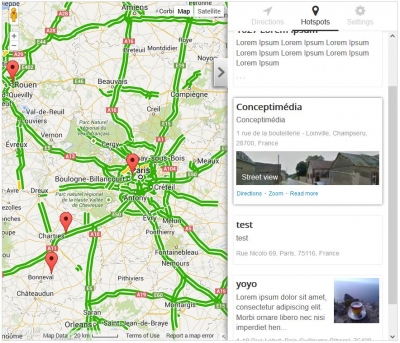 2. New directions tab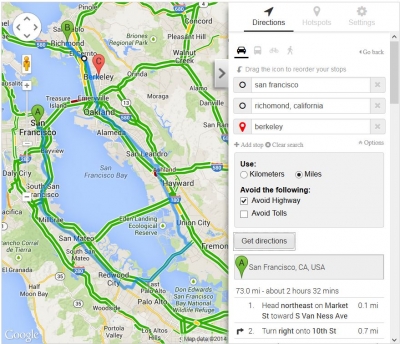 3. New settings tab
Users are now able to decide for themselves if they want to see the traffic, bicycle roads or weather information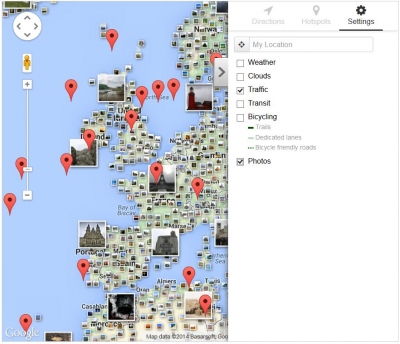 4. New backend UI. Joomla 3 backend is good, but our new template makes it even better. If you've used Matukio or CMC in the past you are already familiar with the visual details of that template.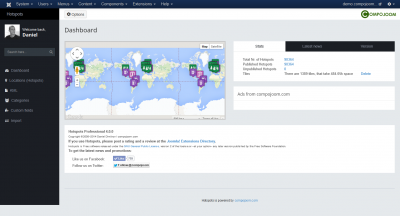 5. Updates right in the Joomla update manager! We no longer use the live update library to update. You no longer need to visit the component in order to update - you'll get update notifications right in the joomla update manager and this way you can always keep up with new versions!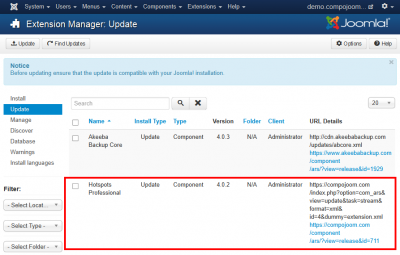 And for those of you who want to look at even more screenshots, here is a gallery :)

If you want to see the component live in action head up to our demo site: http://demo.compojoom.com/hotspots
If you want to get the component for a spin then here is a link to our download section: https://compojoom.com/downloads/official-releases-stable/hotspots
Ready to go PRO? Get a subscription over here.