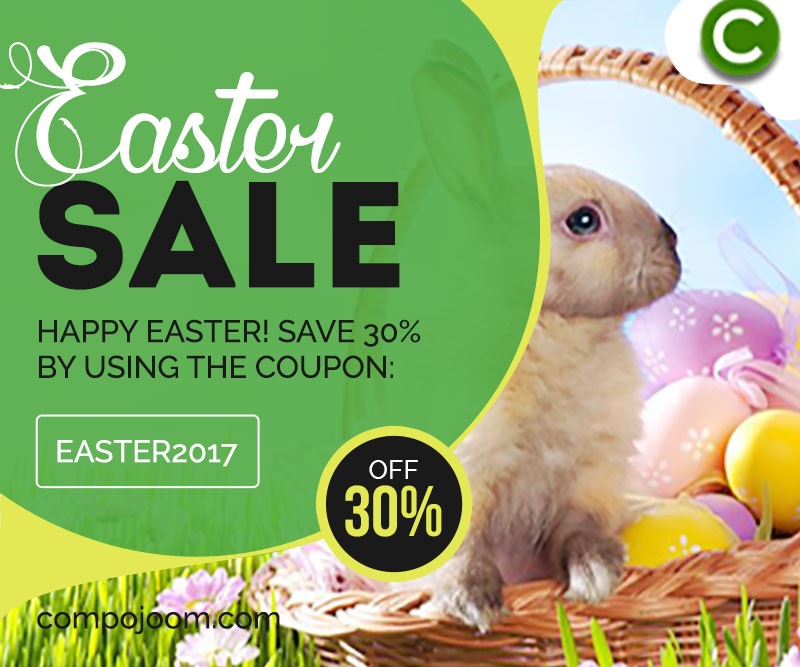 We wish you a happy Easter 2017 and some great holidays! It's also a great moment to make some savings.

Save 30 % on all our extensions with the coupon code: EASTER2017

The coupon code is valid until the 19th April 2017.
How to claim your discount?
Just enter the coupon code at the checkout page to get the discount. If you already have a subscription you can still use it to save 30% on extending your subscription.
* All prices excluding VAT (VAT applies for European citizen and german businesses - see Extension page for more details)