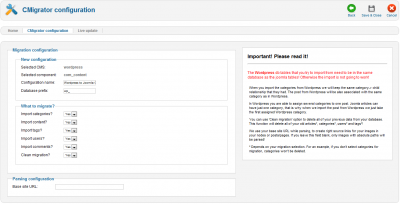 Today we've released CMigrator 1.0.1 This is primary a maintenance release, but we have some nice new features that will make your life even easier.
CMigrator has a new view for parsing (similar to the one for migration), that helps you to easily find out what went wrong during content parsing. Like for migration the blue icon stands for info, red for an error and yellow is a warning.
We've also changed the way we import the content from Wordpress. We now move the content to the introtext column instead of fulltext. This way all of your articles will show the correct content in category view. (when you parse the articles we will then add content to the fulltext field if necessary)
We finally offer the option to import images with relative urls. You need to provide the base url in the settings and during parsing if we find an image with relative url we'll try to get it.
If you have an active subscription head up to our download section and get the update!