Hello,
I have purchased the CComments component to use integrated with Hikashop platform. I wanted to have comments where clients would be able to upload their own photos.
When I try to upload an image I get the following errorQ:
Error You don't have upload privileges.
I have the following settings in the Security tab: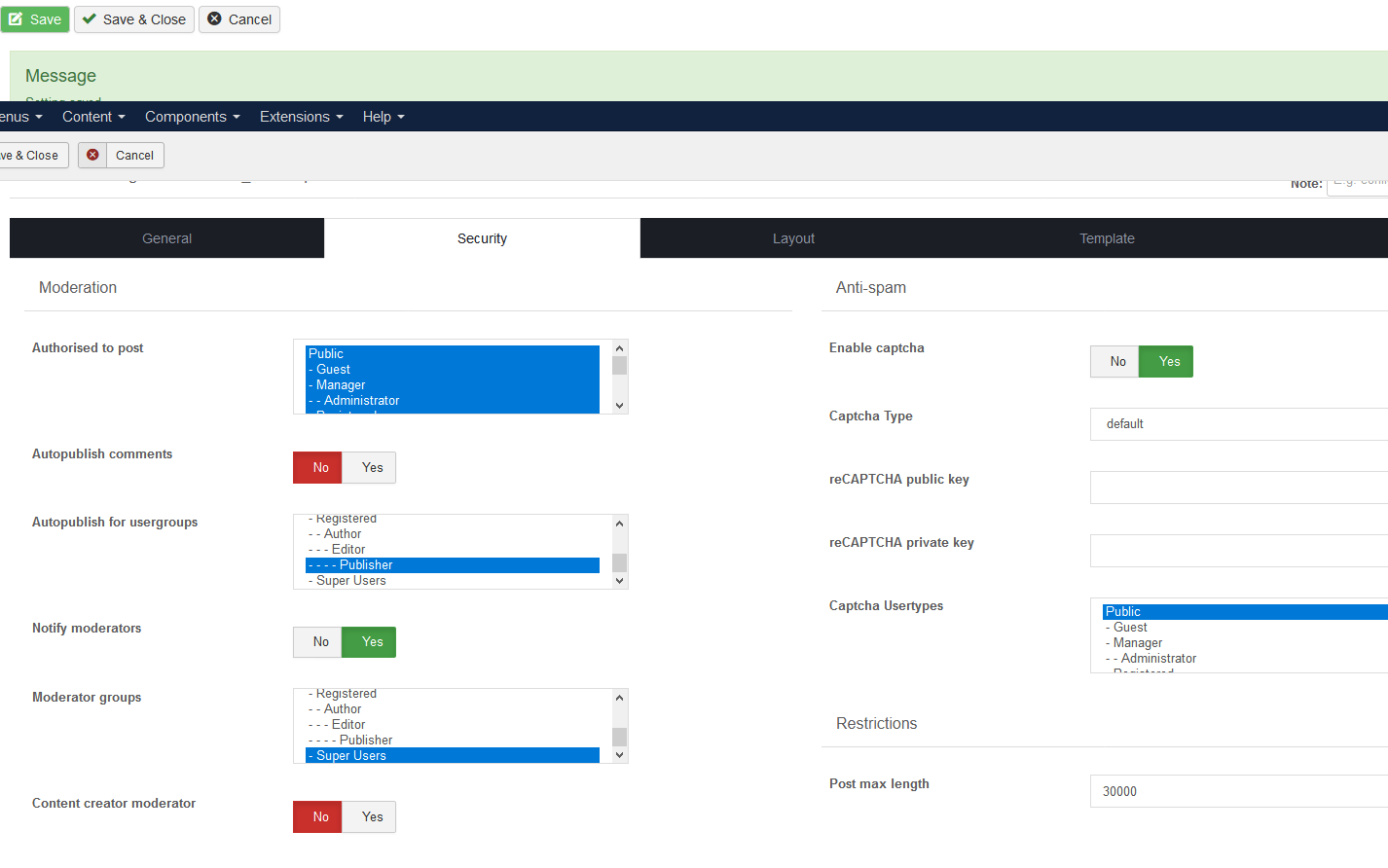 Can you please tell me what I am doing wrong?