As matukio is used for B2B on our site, events are booked by companies for their employees.
Unfortunately, Matukio adds participant 1 data to the billing address, then participant 2 data separate in a different block. I just want all participant data together.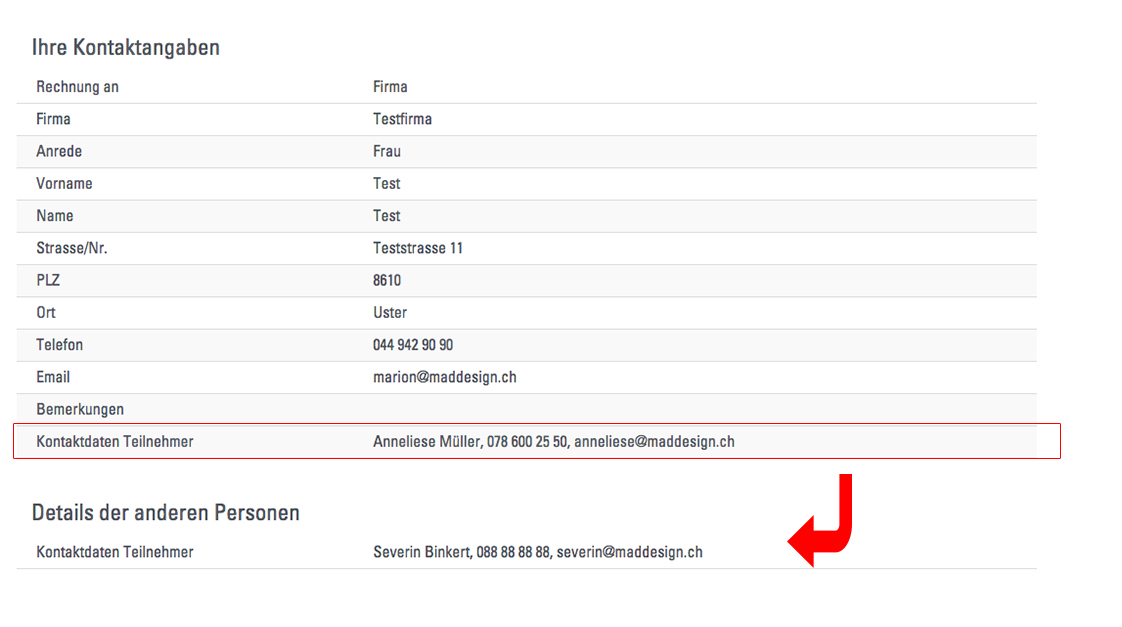 Tried to change that line from >2 to >1, but this has no effect.

Do you have any idea where I find the code to change this view?