Hi there,
I have a calendar module in my sidebar. Unfortunately it doesn't show all rows in month view. I would prefer to see one full month at all sizes, especially when looking at it on a smart phone.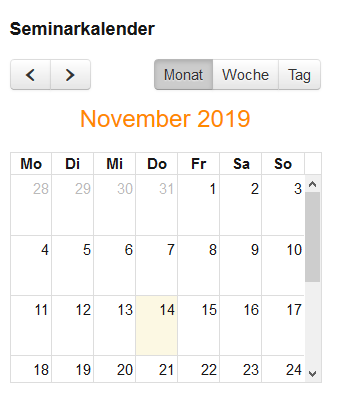 Some code in the background changes the the style of the div tags, so that I cannot adjust it through css overrides.

Do you have any hint on how to change this?
Thanks,
Stephan