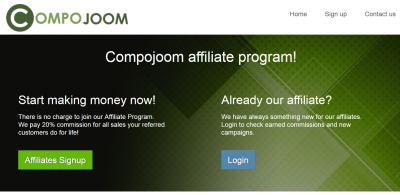 Since I started compojoom in 2008 there have been a lot of users who have asked me if we have an affiliate program. The answer always has been, no we don't. Lately the same question has started to pop-up nearly every week, so I decided that it was time to finally do that. I was postponing it long enough and at the end there was nothing wrong with happy customers promoting good Joomla extensions. So here it is! Say hello to partners.compojoom.com
By now you are most probably thinking - ah, not another affiliate program. Well, there is one important detail. Unlike most other affiliate programs where you get paid once for a sale, with us you'll get a commission every time a referred customer purchases any subscription from us for life! Yes, that's correct! Each time a referred customer purchases something from us you get a commission!
So, if you like the idea of promoting good extensions, head up to partners.compojoom.com, register, grab a banner or link and start promoting!
As usual if you have any questions either send us a mail or use the comment form below!