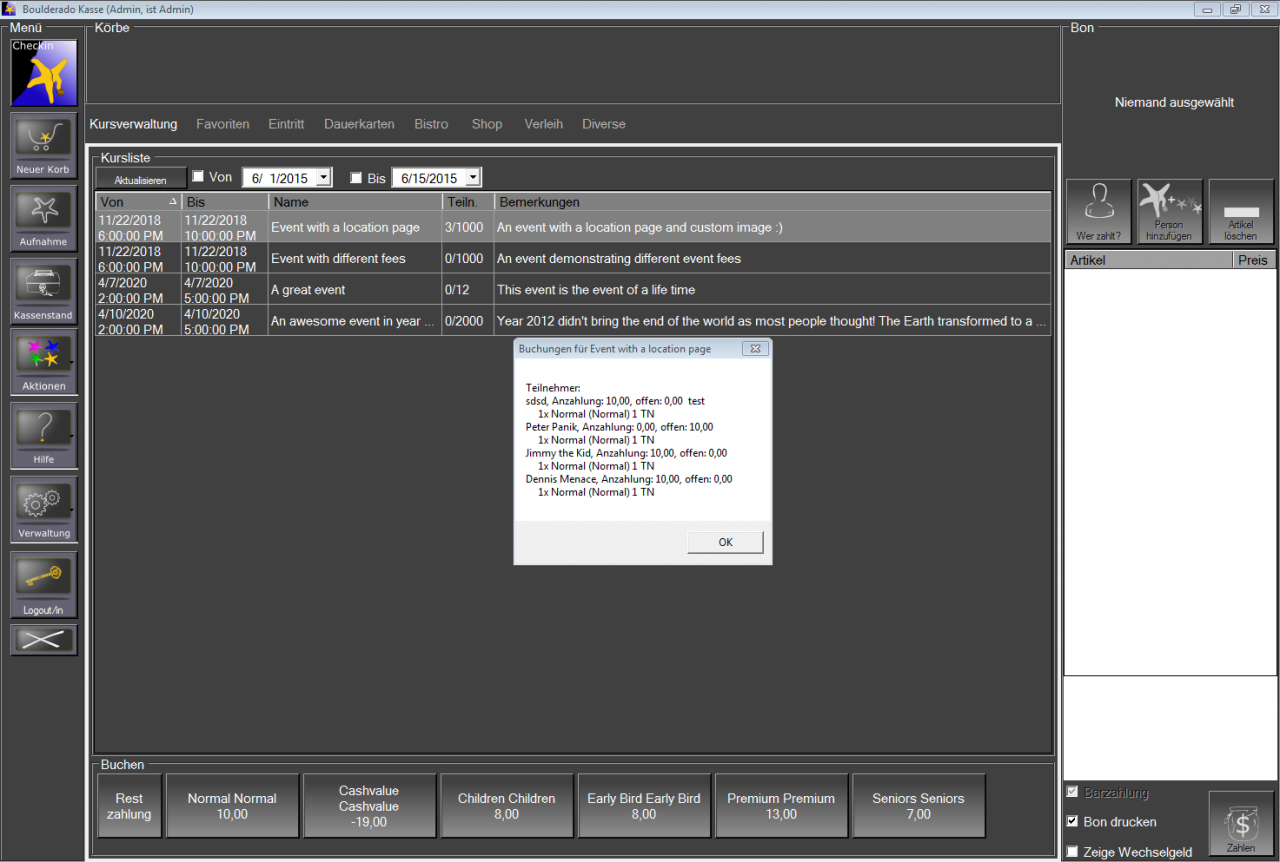 With the upcoming 5.2 version, Matukio will support Boulderado cash software. Boulderado is an (german) all in one cashier software solution for the Windows PC. It offers an intuitive interface, making it easy to sell tickets and more at your (local) sites!

The integration automatically syncs all events and bookings to Boulderado and vice versa. Making it easy to sell (or just book) events over your website with Matukio and also at your local site!

When a new booking is created in the cash software, it is automatically submited to Matukio. Support includes booking confirmation emails, notifications of the organizer by Matukio and more! You can also do a cash payment at the site and Matukio automatically enables the booking and can generate and send the invoice!