Your first stop after installing the component is the Migration Configuration. By clicking on Migration Configuration you should see a screen similar to this one: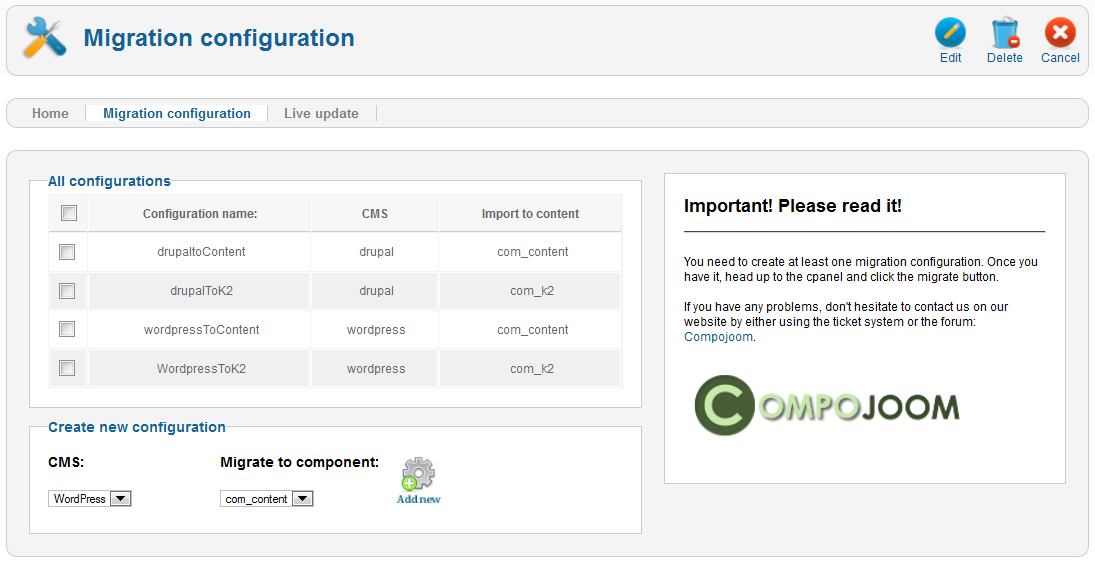 In the "All configuration" section you see the configurations that you've currently created. In a normal usage situation you should just have one. (at the end you want to either import from Wordpress or from Drupal and you also want to either import it in com_content or in k2). To create a new configuration select the CMS of choice, then the component to migrate to and click on add new. You will see a screen similar to this one:
Provide your Wordpress database prefix and enter a configuration name. Then choose what you want to import and click Save & Close.
Important

Your CMS tables that you want to import from (wordpress/drupal etc) need to be in the same database as your Joomla tables. Otherwise the import is not going to work!
Note

Since version 1.0 CMigrator is able to import Wordpress comments to CComment. In order for this to work you would obviously need CComment to be installed on your site.