We've been teasing you for some time now on Facebook with screenshot of the upcoming multi images upload feature. Now the teasing is over! Hotspots 5.1 is here and if you've ever wanted to add more than 1 image to a Hotspot, you'll love it!
Instead of going into the technical details, I'll spare you this and show you the screenshot instead. This is how the new picture form field looks like:
You are now able to just drag & drop the files into the browser and the image upload will start automatically. If you are uploading really big images, we'll resize them in advance in the Browser and will send the resized version to the server saving bandwidth and time!

Once the images are uploaded on the server you'll be able to enter a custom title and Description for each image.

You are on a small screen? No problem!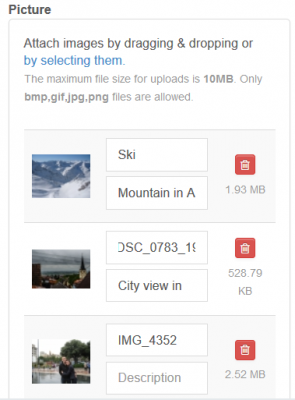 That looks fancy, but how are those images actually presented on the frontend? Here is how the single hotspots view looks like: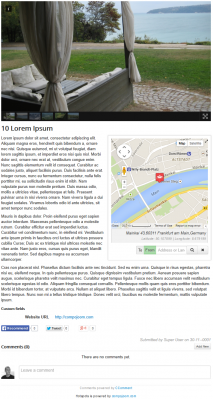 What about the map view? Well, it's even more awesome!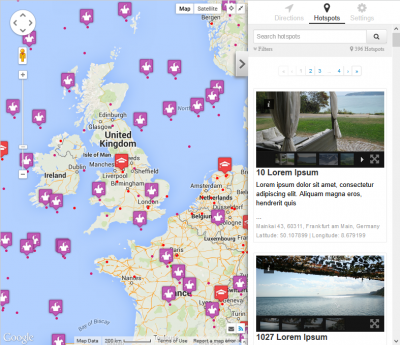 Nice, but I'm not uploading hotspots through the backend. My site visitors do that through the frontend! Well, here is how the new frontend form looks like: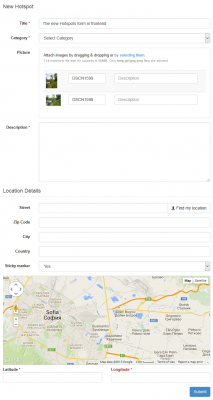 Still, don't believe that this is true? Then head up to our demo site and see all this in action: http://demo.compojoom.com/hotspots/
So, at this point aren't you tired of looking at images and demo sites? How about you get Hotspots for a spin? Here is the download link if you want to have an awesome Google Maps Marker manager for Joomla! https://compojoom.com/downloads/official-releases-stable/hotspots/hotspots-5-1-0
And if you aren't already a subscriber, how about becoming one? To make this decision even a little easier on you, we are offering you a 20% discount on the Advanced plan till the 2nd of April! Just use coupon code HOTSPOTSMULTI with your Adanced subscription purchase.