One bundle to get them all!
Because you deserve to use quality extensions! Get all Pro versions of our extensions for as low as 99 €! Save today & make your site awesome!
Overview
Pro extensions for Pro users!
Pro extensions
Using our extensions is a clever decision! It's our mission to empower you! We do this by making extensions that work, save you time and help you create awesome sites!
Pro support
We invest a lot of time in making sure that our extensions work! Unfortunatly sometimes the inevitable happens and they don't... In this case we have your back & work with you to resolve the issue as fast as possible!
Money saver!
Buying every single pro version of our extensions will cost you more than 300 €! Stay clever! Save more than 140 € by purchasing our bundle!
The Bundle
7 Pro extensions for 199 €!

The Bundle currently includes the following extensions:
Buying the bundle give you 1 year download access and support for all Pro Versions of the above extensions.
As usual our licensing is simple. You can install our software on as many sites as you want. You can use the software forever, even after your subscription has expired.
Ready to save money?


*Prices include applicable tax of 0% for United States. Estimated prices are shown in US dollar.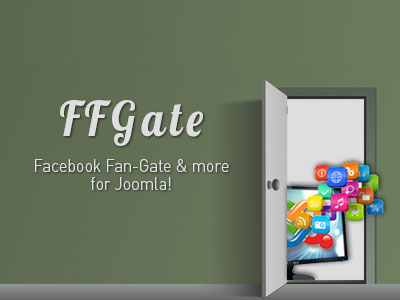 Facebook Fan-Gate for Joomla made easy!
With FFGate you can bring the power of Joomla to your facebook site - you can create custom facebook apps, promotions, quizzes and much more!
Visit our Facebook site and see the flexibility how to show and manage multiple Facebook sites and Fan-Gates. See how you can bring your facebook page to the next level.
Price: free for a limited time (Christmas gift for you!)
The next level of content presentation!
Tiles is a great extension for Joomla to display your content in an modern and professional way.
Visit our demo site and see the how to present your content with tiles. See how you can bring your site to the next level.
Price: 19€ / $25 USD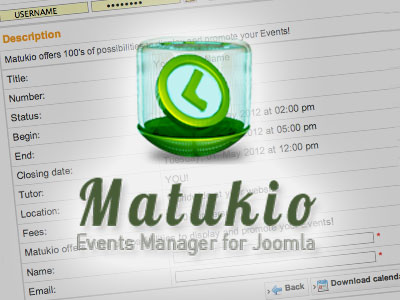 Events Management and Booking for Joomla!
Do you need a powerful event registration extension for your Joomla website?
With Matukio you easily manage your event info, list all your events in a calendar, and allow for event registration online.
Buy Now View Demo Product Tour
Price: 49€ / $64 USD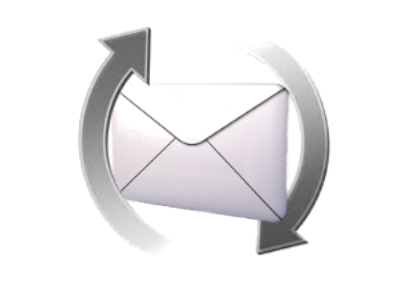 Get yourself notified about new updates
If you enjoy the update functionality in the Joomla 2.5 installer then you will enjoy CUpdater. We got bored with what is currently part of the core. Each time we wanted to check if there are any new extensions updates we had to login into our website, go to the extension manager -> click update -> click find updates -> wait 5sec -> if there is nothing - well done dear, but you'll have to come again tomorrow...
{accesstext mode="level" level="guest"}Download now ||Register & Download {/accesstext}More on our Blog

Price: Free